Skip to product information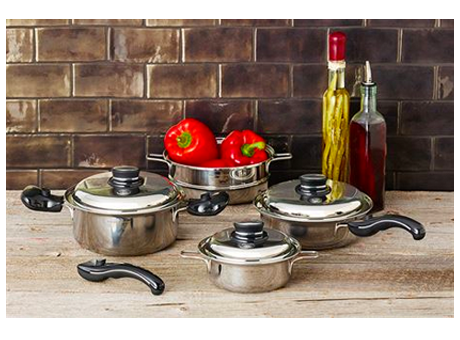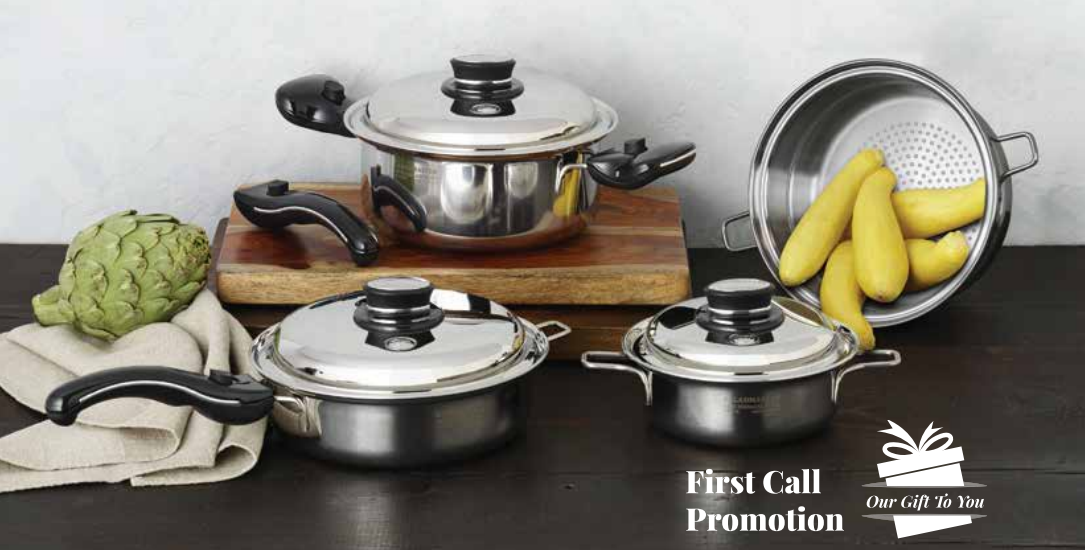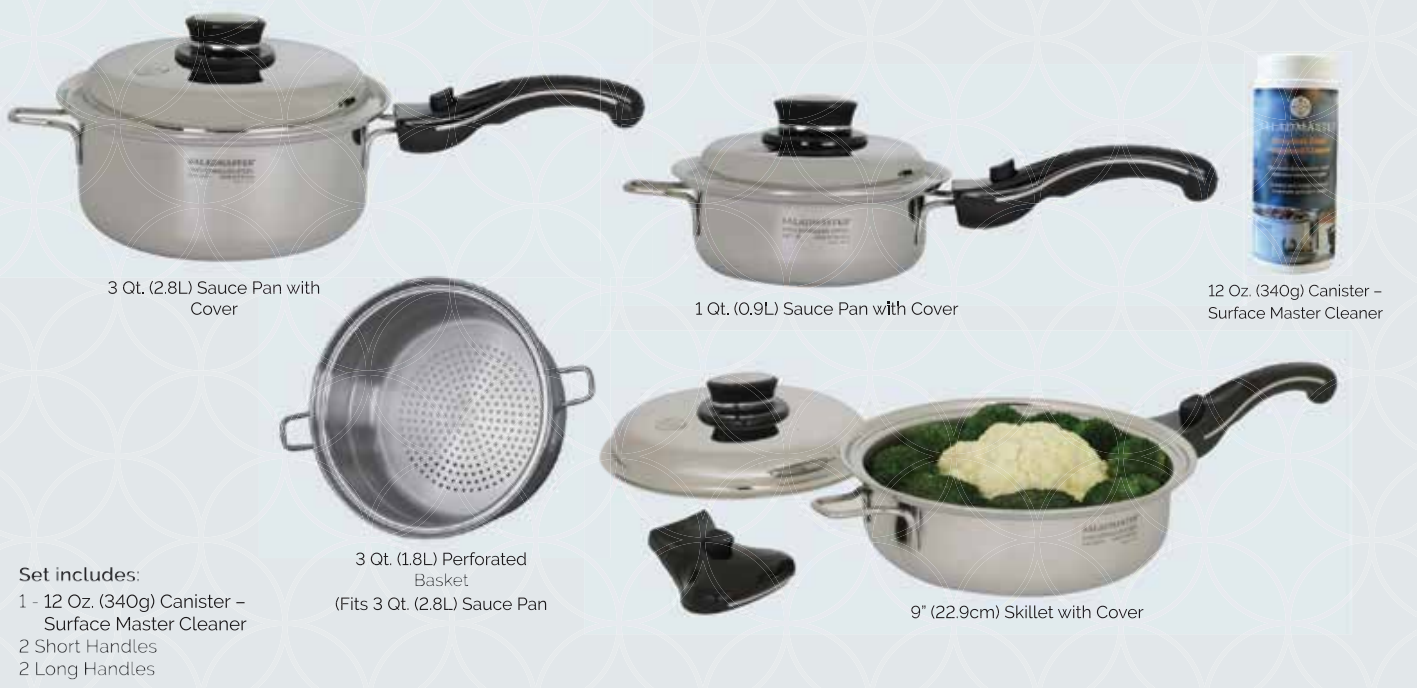 Personal Set مجموعة شخصية
Regular price
Dhs. 6,000.00 AED
Sale price
Dhs. 6,000.00 AED
Regular price
Every home cook should have the cookware necessary for various meals. The Saladmaster Personal Set is designed to be the ideal starter kit for those ready to elevate their kitchen creations. This cookware set includes all the essential pieces a home chef needs, from pots to skillets, so you'll be ready for any culinary challenge that comes your way. Made from high-quality materials, this set will deliver the performance and durability you expect from Saladmaster.
Whether you're cooking for two or 20, this personal set is designed to suit every occasion. For home cooks and chefs alike, this set features all the cookware needed to prepare any kind of dish. The quality stainless steel construction and immaculate design will add a sophisticated touch to any kitchen.
Set includes:
1 Qt. (0.9L) Sauce Pan with Cover
2.5 Qt. (2.4L) Culinary Basket
3 Qt. (2.8L) Sauce Pan with Cover
9 in. (22.9cm) Skillet with Cover
Stainless Steel Cleaner
Cleaning Brush
2 Long Handles
2 Side Handles
يجب أن يكون لدى كل طباخ منزلي أدوات الطهي اللازمة للوجبات المختلفة. تم تصميم مجموعة Saladmaster الشخصية لتكون مجموعة البداية المثالية لأولئك المستعدين للارتقاء بإبداعات مطبخهم. تتضمن مجموعة أواني الطهي هذه جميع القطع الأساسية التي يحتاجها طاهي المنزل ، من الأواني إلى المقالي ، لذلك ستكون جاهزًا لأي تحدٍ في الطهي يأتي في طريقك. مصنوعة من مواد عالية الجودة ، ستوفر هذه المجموعة الأداء والمتانة التي تتوقعها من Saladmaster. 
سواء كنت تطبخ لشخصين أو 20 شخصًا ، فإن هذا الطقم الشخصي مصمم ليناسب كل مناسبة. للطهاة والطهاة في المنزل على حدٍ سواء ، تحتوي هذه المجموعة على جميع أواني الطهي اللازمة لتحضير أي نوع من الأطباق. سيضيف البناء الفولاذي عالي الجودة والتصميم النظيف لمسة متطورة إلى أي مطبخ 
تتضمن المجموعة:
1 كيو تي. (0.9 لتر) قدر صلصة بغطاء
2.5 كيو تي. (2.4 لتر) سلة الطهي
3 كيو تي. (2.8 لتر) قدر صلصة بغطاء
9 بوصة (22.9 سم) مقلاة بغطاء
منظف ​​الستانلس ستيل
فرشاة تنظيف
2 مقابض طويل
2 مقابض جانبية