Skip to product information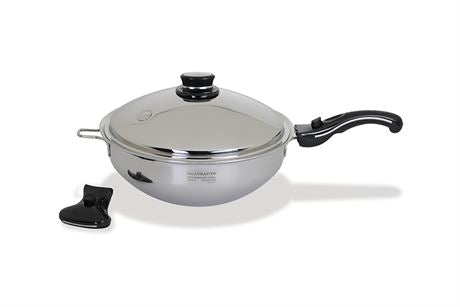 5 Qt. (4.7L) Gourmet Wok with Cover
Regular price
Dhs. 5,382.30 AED
Sale price
Dhs. 5,382.30 AED
Regular price
This petite wok offers all of the same great features as its larger counterpart plus, with the addition of a long gourmet handle, provides increased control while stir-frying or sautéing. It is perfect for quick, healthy stir-fry meals for today's smaller families.
توفر هذه المقلاة الصغيرة جميع الميزات الرائعة نفسها التي تتمتع بها
نظيرتها الأكبر حجمًا ، مع إضافة مقبض طويل للذواقة ، مما يوفر
حكمًا متزايدًا أثناء القلي السريع أو القلي. إنه مثالي للوجبات السريعة
والصحية المقلية للعائلات الصغيرة اليوم.